10 must see halloween interiors for 2013
It's that time of year again when we decorate our homes with ghouls and ghosts to join in the Halloween fun. Trick or treat your home to some great interior designs this years to make your Halloween one to remember.
This coffin couch may not be everyone's ideas of a treat, but for some it's the ideal place to be sitting on 31st October.
This fabulous 'Ghost' chair has a spooky errieness which is enchanting.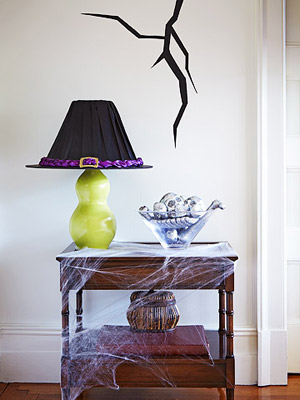 Make your entrance special this Halloween by dressing your hall table with a witch's hat and a draping of fake spider's web.
Add a touch of fun to your chimney by placing witch's legs - bottom half only - to give the illusion that she's fallen down, a neat trick which is very effective.
A home-made broom stick and a couple of pumpkins are all that's needed to show a tasteful side of celebrating Halloween.
Loving this easy idea of dressing your table's legs to make them look like witch's legs. Colour co-ordinate to compliment your table's colour theme.
Another fabulous example of dressed table legs - make them out of scraps of curtain fabrics and a little imagination for a great visual effect.
You don't have to freak everyone out to set the mood this Halloween; you don't have to be have any carving skills either if you stick 'scary' words to your pumpkins.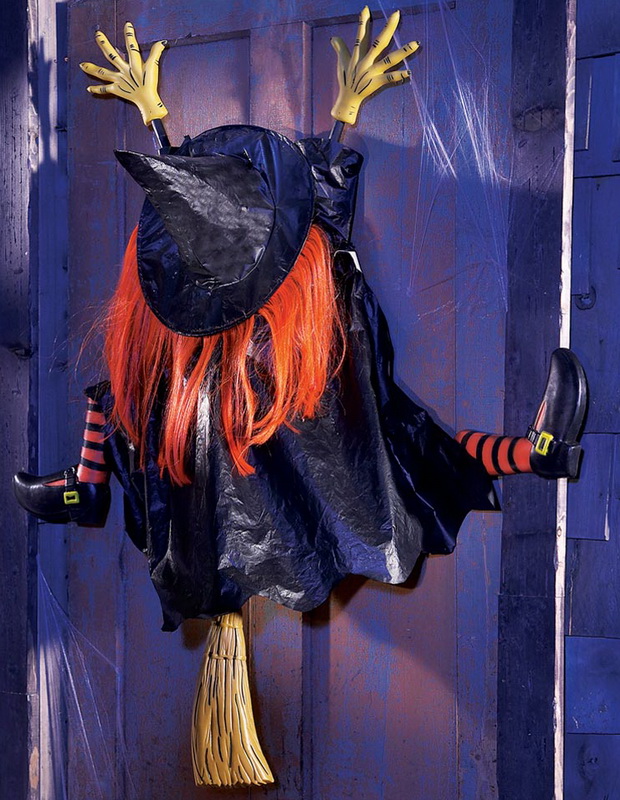 Get creative and make the neighbours look twice when they see this witch splatted onto your front door.
Carved pumpkins have long been a tradition for Halloween decoration. They seem to get more beautiful and complex every year. Be inspired to try something a little more intricate if you have a keen eye for detail and a steady hand.