Kitchens can be expensive to re-vamp if you intend on ripping out everything and starting again from scratch and while this may give you the kitchen of your dreams it's going to make a sizeable dent in your bank balance! Rather than a complete remodel you can easily breathe new life into a tired looking kitchen with some basic decorating.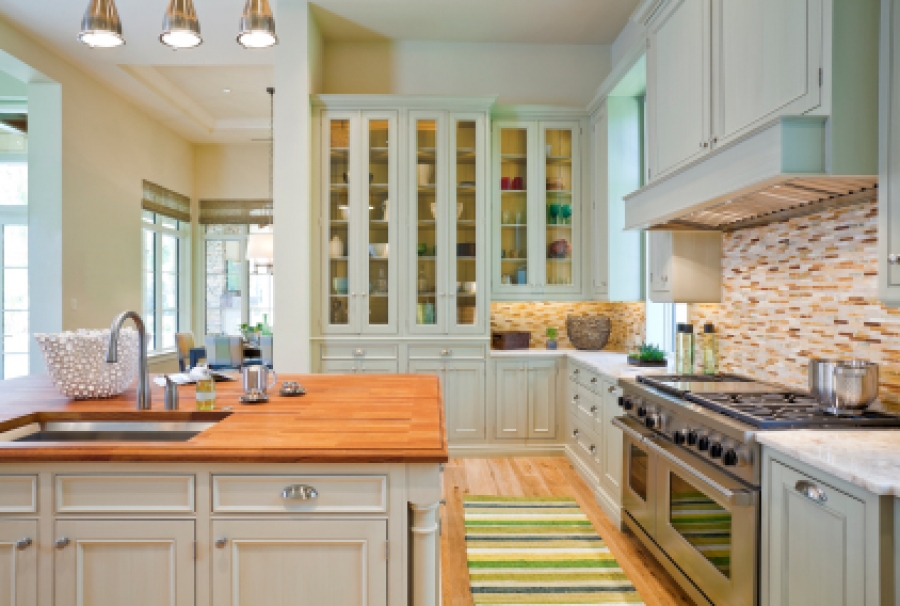 There's no getting away from the fact that freshly painted walls will give an instant lift to a kitchen. Splash back tiles can be difficult to remove, however, there is paint available which is designed specifically for glazed tiles and won't leave you with the mess or hassle of trying to remove old tiles. A good scrub with hot, soapy water and re-grouting is another possibility which requires a little elbow power rather than a lot of spending power. Fresh clean windows and a new style of window dressing is a cost effective way to bring a new colour and/or pattern into your kitchen. New
vertical blinds
(these will give you privacy if your kitchen is at the front of your house), roller blinds or curtains against sparkling clean windows will bring a smile to your face and let the sunlight stream into the room. On the floor torn, ripped or holey lino or vinyl flooring is not only a trip risk it can also harbour all sorts of horrible germs – the last thing you want in a kitchen! Replacing lino/flooring is a must and if you add
kitchen rugs
they can bring a touch of colour and pattern, however, it's best to make sure they have a spill proof coating or can be easily washed or cleaned. Anti-slip matting should also be considered if your kitchen floor is glazed or highly polished. Cupboards are another area where you can potentially save money. You could replace just the doors and use the existing carcass or you could paint or repaint the doors. If this sounds like too much hard work or time consuming then simply replacing the handles will give cupboards a new look. Accessories can also provide you with an up-lifting look and style – this is especially pertinent if you've had the same accessories for years, and whilst in principal there may be nothing wrong with them they can become boring no matter how much you love them. Collections are on-trend so it's a great time to display pretty tea-cups or plates. New wall art or even changing the hooks you hang towels on can all add to the overall new look.