Get creative with fabulous budget eclectic room ideas
If you love bright colours, an assortment of different objects which have a common theme, patterns, prints along with a serious touch of whimsy then you'll love eclectic interior design. One of the greatest advantages is that you can mix and match to create a unique interiors that is packed full of your own vibrant personality.
Using a rainbow of colours, patterns and texture you can make stylish cushions, throws and recover furniture with patchwork curtain fabrics to create a budget interior which ticks many of this year's interior design boxes. Creating an stylish eclectic bedroom is easy when you know how. Look for bedding and fabrics that are in bright colours and match them with your own hand-made fabric covered storage boxes. Fed up with wallpaper and yet want pattern and colour? Simply use curtain fabric – it's far easier to put up and take down then traditional wallpapers and is great for covering up imperfections in walls.
It's not just fabrics that make an eclectic interior, it's also having the ability to use a collection of furniture pieces which are practical and economical to-boot. If you have a dining room try painting the chairs different colours or using two different mediums – you'll be amazed how trendy this will look. Be relaxed and informal and everything should fall effortlessly into place.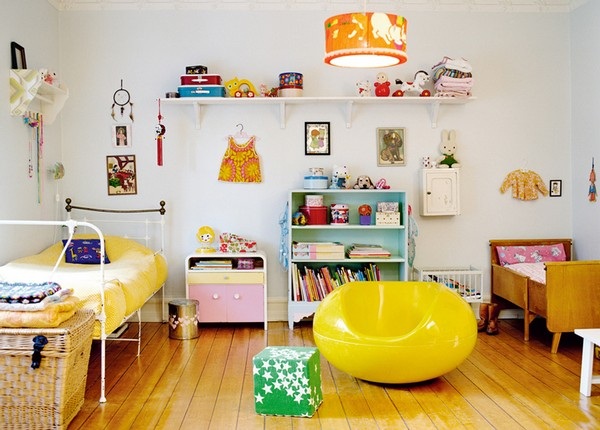 Give kid's rooms an eclectic look – a great budget interior which can be up-dated as often as you want and grow along with your child. Don't be afraid to experiment a little, you don't have to stand on ceremony to get the look. Choose colours and furniture which you adore and just as long as they have meaning and purpose to you you can include them in your delightful eclectic home.