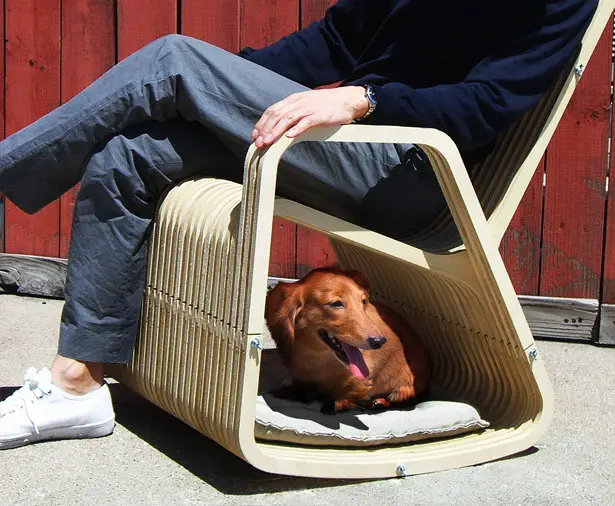 If you've got time to sit in the sun why not have your best friend share the time with you? This wooden rocking chair has a special cubby hole for a small dog.
Recycle your old dining room chairs and show your love for your pet by providing him with a feeding and water bowl at a height that means he doesn't have to bend down.
A cat loves to sleep and what better way than to spend the day in his own double bed, complete with headboard and side tables. This designer cat platform bed will cost you a cool £1,000 ($1,600).
Small sofa for small dogs - no more sitting on the floor when your seat matches your owners.
Give your feline friend no fear of travelling by giving him a bed in a suit case. Let your pet be bang on-trend with their very own 'Crocs' made into a luxury bed.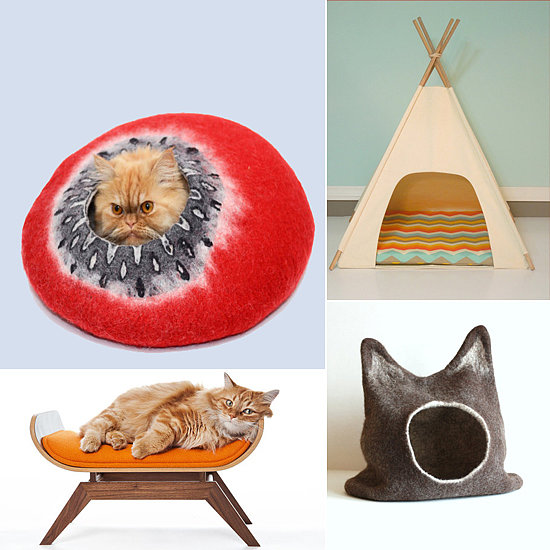 Just like us our pets have their own personality, so give them a place to sleep which makes them feel at ease.
A four-poster bed shows that you really pamper your pet. Costing a cool £3,150 ($5,042.00) you'd really show your pet that you'd pay any price to let them sleep in style. Birds are also given luxury tweetment (sorry, I couldn't resist!) with this castle of a cage. It can be yours for just over £60 ($99.99).
Faberge eggs are renowned worldwide for their opulence and exquisite style - this pet bed oozes a similar style to give your pet ultimate luxury.
Don't banish your dog outside or out of the lounge when you can give them their very own television - not to watch, but to sit in - how cool is that?
Don't let your pet feel abandoned when you go on holiday - take them with you complete with their own little caravan.
If you have more than one cat or dog stop them squabbling over the best place to sleep by providing them with bunk beds - all you'll have to do is sort out which one has the top bunk!
If your cat is the adventurous type let them live out their dream of catching a large fish by giving them this awesome 'shark attack' bed. It's a snip at a little over £20 ($35). Don't let your cat get cold this winter - give him his own bed right in front of the radiator, he'll love you for it.